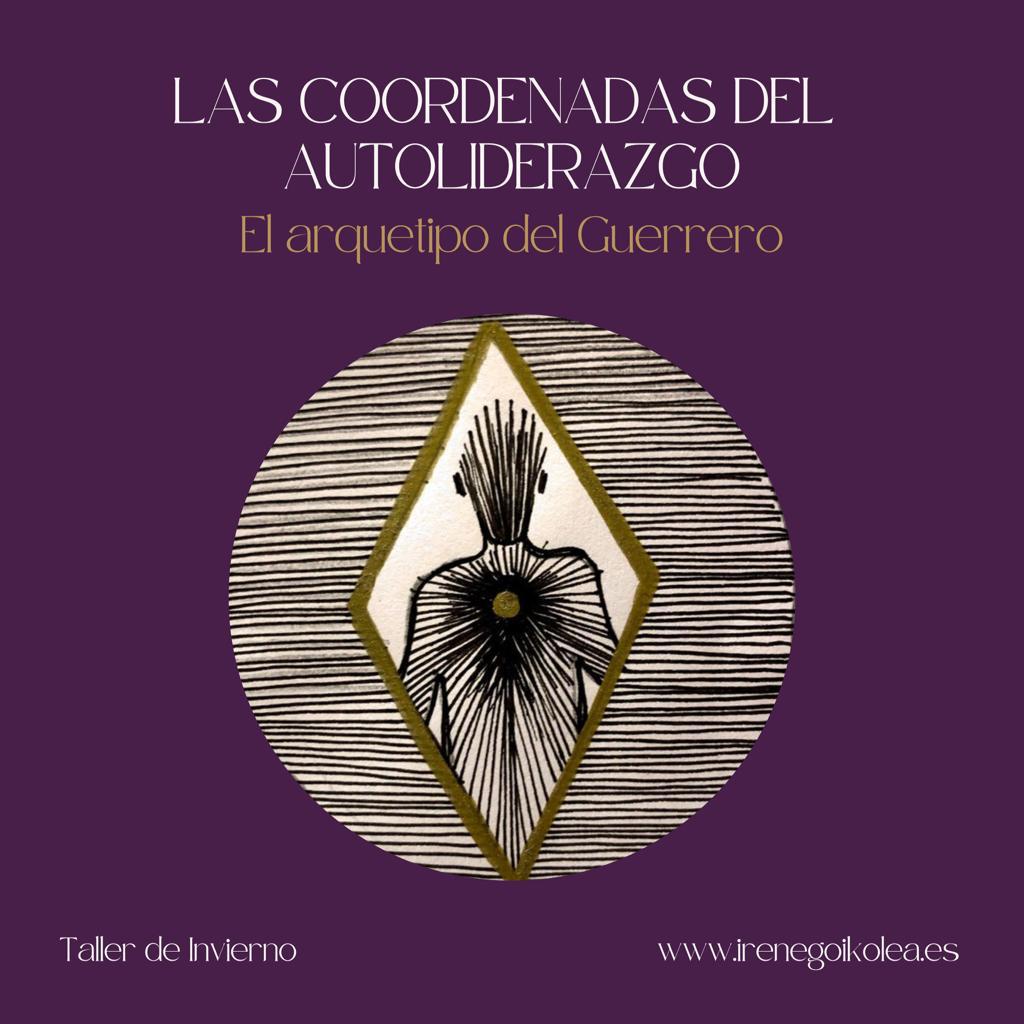 Details
Facilitated by Irene Goikolea // February 10, 11 and 12 (2023)
Price 230€ (accommodation and meals not included)
+34 673 68 15 04 // info@irenegoikolea.es // Please, fill in registration form.
+34 673 68 15 04 // info@irenegoikolea.es // Necesario completar formulario de inscripción
The first workshop is connected to the archetype of the Warrior or Leader. In indigenous cultures, the process of individual empowerment is linked to the expression of this image. The guiding principle of the Warrior is to show up and choose to be present.
In this workshop you will learn to:
- Act with responsibility and discipline.
- Become aware of the unconscious dynamics that underlie your behavioral patterns.
- Recover the force contained in the emotions and feelings lying behind those patterns.
- Access the hidden qualities of the aspects that you most reject about yourself.
- Develop your ability to become an effective leader.
The workshop program includes:
- Body dynamics, guided meditation, practical exercises derived from shamanic work, process work, constellations or systemic rituals.
MORE INFORMATION:
- Place: Amalurra, (Barrio La Reneja 35C, Artzentales, Bizkaia) www.amalurra.com. - amalurra@amalurra.com // + 34 946 10 95 95 40.
- Ekizuri Hall: https://amalurra.com/hb_accommodation/sala-de-eventos-principal/
- Timetable:
- Friday: 5.00pm to 8.00pm
- Saturday: 10.00am to 2.00pm and 4.00pm to 8.00pm
- Sunday: 10.00am to 2.00pm
Price of the workshop: 230€*
* It does not include the price of accommodation and meals.
- To book accommodation and meals please contact the Amalurra Ecohotel & Retreat Center. Phone: (+34) 94610 95 40. Email: amalurra@amalurra.com
- There is a special discount for workshop participants:
Accommodation prices per night:
- Double room in hotel: 49€.
- Double room for single use in hotel: 42€.
- Room in apartment, double room: 49€.
- Room in apartment for single use: 42€.
- Cabin price per person (4 persons per cabin): 24.50€.
- Price per night in hostel: 17.50€.
Price of meals at Amalurra Restaurant:
Breakfast: 4€ // Lunch: 12€ // Dinner: 12€.
REGISTRATION
1. To make your registration it is essential to fill in the following form: https://forms.gle/jRT41Zhc73Zsz1ek8
Once you have completed the form correctly, you should receive a copy of your registration by e-mail. This is the confirmation that you have successfully registered for the workshop. In case you don't receive it, check your Spam (or junk mail) folder. If it is not there, please complete the form again. Thank you very much.
2. Make a bank deposit with the amount of the workshop (230€) and send the proof of payment by e-mail to info@irenegoikolea.es . In the previous form you will find the bank details to make the transfer. If you prefer you can also pay in cash during the workshop.
3. Make the accommodation reservation in case you wish to stay in Amalurra
e-mail: amalurra@amalurra.com // tfno: + 34 946 10 95 40.