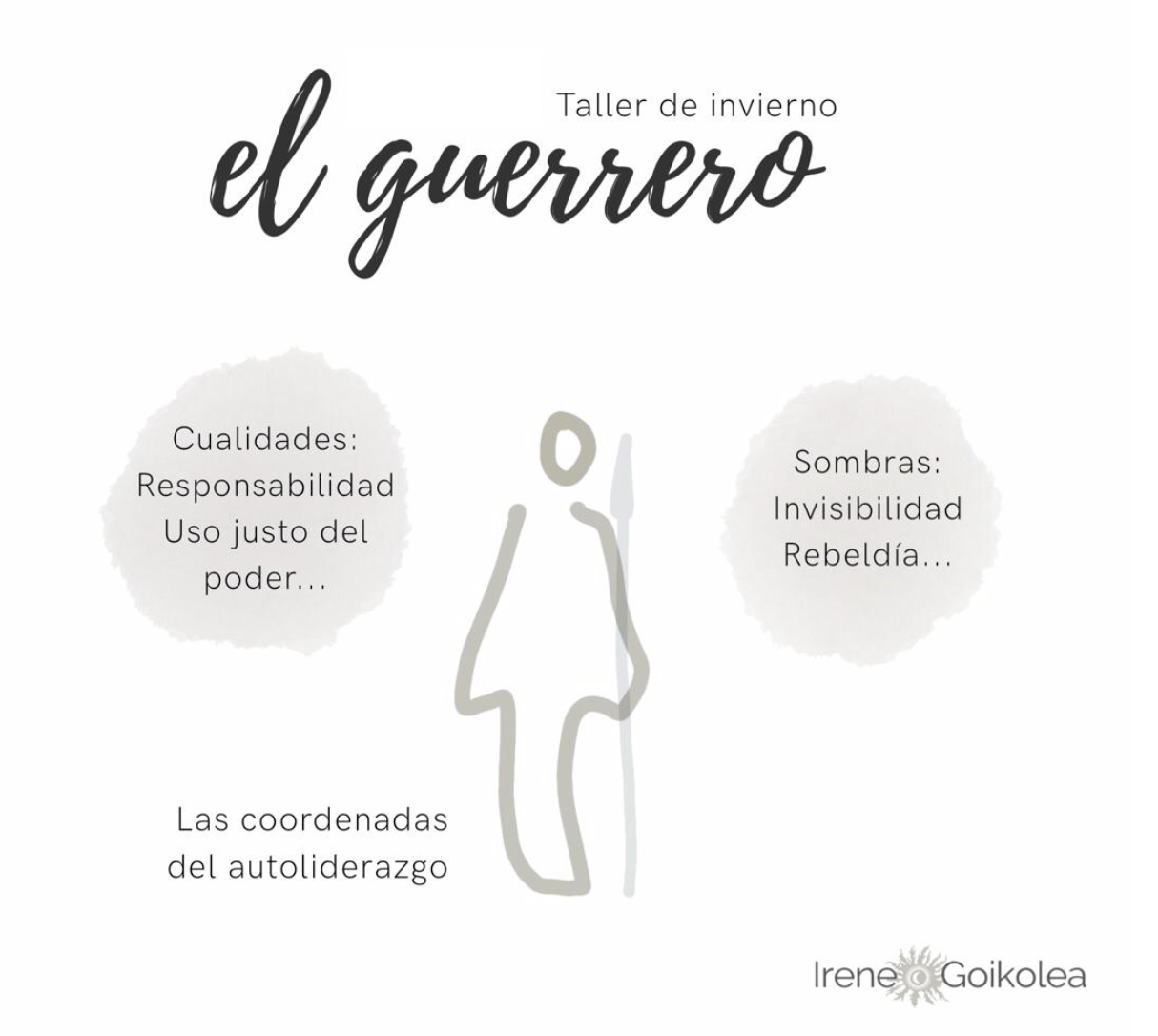 Details
7th, 8th and 9th February (2020)
Friday from 19:00 to 21:00 // Saturday from 8:00 to 9:00, 10:00 to 14:00 and 16:00 to 20:00 // Sunday from 8:00 to 9:00 and from 10:00 to 14:00
Amalurra Hotel
The first workshop is linked to the archetype of the Warrior or leader. In indigenous cultures, the process of individual empowerment is connected to the expression of this image. The principle that guides the Warrior is to show oneself and choose to be present.
CONTENTS
- Act with responsibility and discipline.
- Become aware of the unconscious dynamics that underlie your behavioral patterns.
- Recover the force contained in the emotions and feelings lying behind those patterns.
- Access the hidden qualities of the aspects that you most reject about yourself.
- Develop your ability to become an effective leader.
INFORMATION
Workshops schedule:
- Welcome: Friday from 7pm to 9pm
- Start: Saturday from 8am to 8pm
- Sundays from 8am to 2pm
PRICE
ANNUAL PROGRAM (6 workshops and retreat)
- 1600€ (advance payment)
- 1400€ (students)
ONE WORKSHOP: 200€
Group price for participants in the workshops:
overnight from €13 (hostal option) / lunch € 11 / dinner € 11 / breakfast €4
LOCATION
Hotel Amalurra +34 946 109 540
Bº La Reneja, 35, Artzentales, Bizkaia
REGISTRATION:
1. Please, fill out this form.
2. Make the bank transfer with the amount of the workshop. You will receive the bank details via e-mail once you register in the previous form
3. Book your room and meals in case you want to stay at the Amalurra Hotel:
amalurra@amalurra.com / / + 34 946 10 95 40.