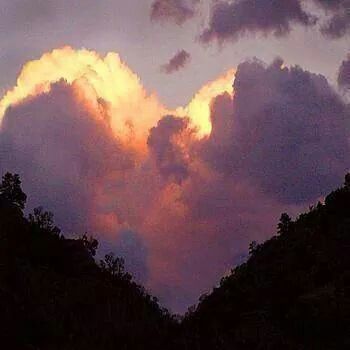 What is the shadow?
According to C.G. Jung, the "shadow" are all the hidden or unconscious aspects of oneself, both positive and negative, that the ego has repressed or never acknowledged. In other words, the shadow is all we push out of our conscious awareness, all we disown in ourselves, all that is unwanted, ugly, unloved or simply uncomfortable or unbearable to look at so that we exclude it from what we show to the world.
The shadow is neither bad nor good. The shadow just is. The shadow is shadow to the extent that it remains unconscious within us and we do not recognize it as ours. In the end, it all depends on what we do with the qualities that we repress. For example, we can abuse our aggressiveness, or use it to set limits. What we need is to own our shadow, because if it is autonomous and we are not aware of it, the shadow will turn against us. That is why taking the shadow out of the unconscious brings greater freedom and flexibility, if we take responsibility for it.
The toughest elements of our shadow often began in childhood as extremely creative responses to survive situations that were very difficult, traumatizing or unbearable for us. The thing is to open our hearts to that which, back then, was too painful for us to bear.
Most generally, the shadow appears in dreams but can also be expressed in multiple ways: omissions, through an impulsive or unexpected act, when you are tired, under pressure or when you suffer a disease. In these situations, the personality undergoes a sudden change of character and another personality appears, unknown both to our near ones and even to ourselves.
These unacknowledged personal characteristics are perceived in others through the mechanism of projection, which consists in observing our own unconscious tendencies in others. Due to the difficulty of recognizing and accepting our own shadow, projection is one of the most useful mechanisms to become aware of our excluded aspects or defects.
Does the shadow control your life?
Would you like to have a more free and complete life?
Do you know the basic tools for working with the shadow effectively?
Some signs that the shadow controls your life is when you:
Overreact in certain situations
Face recurring challenges in relationships
Feel frustrated in your attempts to reach your goals
Act out the same drama over and over again
Find yourself in frequent conflict with others
Feel misunderstood and not seen
Experience being highly critical or judgmental of yourself or others
Avoid anger, sadness, or other "difficult" emotions
Keep doing things you know are not good for you
Why is it necessary to do shadow work?
Shadow work is the most important work we can do for ourselves, others and our planet. If our shadow remains unconscious, it will control our lives and its subtle influence will affect our relationships and put an end to our well-being and natural wholeness.
Shadow work is the long-term reclamation of all we have excluded. To do so, we need to uncover it and bring it to awareness with patience and compassion, because we created our shadow for a reason.
The shadow contains the seeds of a new consciousness, those parts of ourselves that we need to bring to light. Shadow work is focused on integrating our shadow consciously and reconciling it with the rest of the personality.
In the end, it is a question of completing ourselves, of integrating all our aspects because, as Jung said, what we deny, controls us, but what we accept, transforms us.
Some benefits of shadow work
The shadow isn't a popular topic. Exploring the shadow, however, gives us tremendous opportunities for growth and development.
These are some of the benefits that result from shadow work:
Relationships improve
Coming to terms with your darker half helps see yourself with more clarity. When you can embrace your own darker parts, it is easier to accept the shadow in others. Communicating with others also becomes an easier task. As a result, you may experience that your relationships improve in the different spheres of your daily life (family, friends, work, etc.).
You see others and yourself more clearly
Shadow integration takes you closer to your authentic self, which provides a more realistic image of who you are. As a result, you will also see others and assess situations with greater clarity, compassion, and understanding.
Physical health improves
Repressing our darkest parts consumes a lot of energy, both mental and physical, which can lead to pain and disease. Shadow work releases a huge reservoir of energy that you were unconsciously investing in protecting yourself. This can improve your physical, mental, and emotional health.
Psychological integration and maturity;
Integrating the shadow contributes to achieving a sense of wholeness. It's a critical step to mature adulthood. On the other hand, the integration of the shadow brings an assumption of responsibility. The more we accept, the more responsibility we take. Accepting our shadow also allows us to touch the feeling that it protects, which helps us make peace with our internal conflict.
Greater creativity
There is lots of energy and vital force in our shadow, in turning away from pain. Embracing and integrating the shadow brings compassion to ourselves and others. When we embrace the shadow, we stop projecting and begin to co-create.